Jump to: Board of Directors Emeritus Board Tech Advisory Board Emerging Leaders Advisory Board Board of Advocates
Board of Directors
Emeritus Board
Michael Davis
Emeritus Board Member
Dan Doctoroff
Emeritus Board Member
Mitchell F. Dolin
Emeritus Board Member
Kenneth Feinberg
Emeritus Board Member
R. Scott Greathead
Emeritus Board Member
John Hutson
Emeritus Board Member
Kerry Kennedy
Emeritus Board Member
Phil Lacovara
Emeritus Board Member
Jo Backer Laird
Emeritus Board Member
Barbara A. Schatz
Emeritus Board Member
James R. Silkenat
Emeritus Board Member
Rose Styron
Emeritus Board Member
James W. Ziglar
Emeritus Board Member
Tech Advisory Board
Emerging Leaders Advisory Board
Board of Advocates
Dick Batchelor
Board of Advocates Member
James J. Benjamin Jr.
Board of Advocates Member
Eric Biel
Board of Advocates Member
Binta Niambi Brown
Board of Advocates Member
Maren Christensen
Board of Advocates Member
Stuart M. Cobert
Board of Advocates Member
Cathleen Collins
Board of Advocates Member
Alan R. Crain, Jr.
Board of Advocates Member
James R. Dugan II
Board of Advocates Member
Shefali Razdan Duggal
Board of Advocates Member
Viv Eisenberg
Board of Advocates Member
Melissa B. Francis
Board of Advocates Member
Terry Friedman
Board of Advocates Member
Jennifer S. Geetter
Board of Advocates Member
Marcy Harris
Board of Advocates Member
Daniel J. Jones
Board of Advocates Member
Joseph D. Lee
Board of Advocates Member
Joseph D. Lee
Board of Advocates Member
Peggy Matthews
Board of Advocates Member
Allen Matusow
Board of Advocates Member
Marcellus McRae
Board of Advocates Member
Gordon Quan
Board of Advocates Member
Allison Saxe
Board of Advocates Member
Abigail Scheuer
Board of Advocates Member
Steven H. Schulman
Board of Advocates Member
Greg Segal
Board of Advocates Member
Robert D. Sloan
Board of Advocates Member
Mary Ann Stein
Board of Advocates Member
Liza M. Velazquez
Board of Advocates Member
James D. Zirin
Board of Advocates Member
Isaac H. Todd
Executive Co-Chair
Fundraising Committee Member
Isaac Todd is the Chief Legal Officer at Auramet International, Inc., a merchant bank, investment and advisory services firm focused on the precious metals value chain.
Prior to joining Auramet, Isaac was a corporate attorney at the law firm Cravath, Swaine & Moore LLP, where he advised clients on mergers and acquisitions, financial restructuring, and corporate governance matters. He also previously served as a U.S. Army officer, specializing in reconnaissance and counter-terrorism.
Isaac has served on a number of nonprofit boards and committees and regularly volunteers pro bono legal services, including to support Afghan refugees and Americans impacted by COVID-19. He is interested in foreign affairs, the arts, education, and in strengthening democratic institutions at home and abroad.
Isaac holds a Juris Doctor degree from Northwestern University's Pritzker School of Law, a Master of Business Administration from the Kellogg School of Management, and a Bachelor of Science from Cornell University. He is admitted to practice law in New York State.
J. Adam Abram
Treasurer
J. Adam Abram is the founder, chairman, and CEO of James River Group, LTD, which owns a group of insurance companies that underwrite casualty insurance and reinsurance. In 2009 he founded the predecessor company of Yadkin Financial Corporation, which owns and operates North Carolina's largest community bank. He is Yadkin's Lead Independent Director.
Adam is also chairman emeritus of the Board of Visitors of The Sanford School of Public Policy and Duke University, and is a trustee of The Urban Institute.
Adam is a graduate of Harvard University.
Catherine Amirfar
Board Member
Catherine Amirfar is Co-Chair of Debevoise's International Dispute Resolution Group and the Public International Law Group, and a member of the firm's Management Committee. Her practice focuses on public international law, international commercial and treaty arbitration, and complex international commercial litigation.
With over twenty years of experience, Ms. Amirfar has argued before federal and state courts throughout the United States, the International Court of Justice (ICJ) and arbitration tribunals sitting around the world. She has deep expertise representing states, international organizations, nongovernmental organizations and multinational companies.
Ms. Amirfar is consistently recognized at the very top of her field by the major legal directories, ranking in Public International Law (Global) (Band 1) and International Arbitration (USA) (Band 1). In Chambers Global (2022), clients declare that she "must be the best lawyer in the world for arbitration." Chambers USA (2022) describes her as "brilliant, innovative and a superb advocate with an unrivaled sophistication in international matters." She is also said to be "an excellent advocate, fierce in her delivery and mature in her judgment." Benchmark Litigation (2021) recognized her as International Arbitration Litigator of the Year. The Legal 500 US (2022) describes her as "an amazing advocate for her clients" and "one of the best litigation/arbitration specialists in her field." She receives praise for her "subject matter expertise, tactical abilities, and grounded demeanor." Who's Who Legal (2022) names her as a Global Elite Thought Leader, and describes her as "an extremely skillful advocate" and "a leading practitioner with broad experience" of international arbitration. In 2021, she also has been named a Litigator of the Week by The American Lawyer, an award which recognizes achievements in "the nation's most complex high-profile cases" which impact "the biggest breakthrough decisions in America's courtrooms."
Ms. Amirfar has a long history of wider involvement in her field beyond client work. Ms. Amirfar is Immediate Past President of the American Society of International Law (ASIL), for which she has been co-hosting a podcast called "International Law Behind the Headlines." ASIL is one of the most prestigious organizations within the field of international law, with 4,000 members from more than 100 nations. She also serves as a member of the U.S. Department of State's Advisory Committee on International Law, the Council on Foreign Relations, the Advisory Committees of the American Law Institute for the Restatement (Fourth) of Foreign Relations Law of the United States and for the Restatement of the U.S. Law of International Commercial Arbitration. Ms. Amirfar is also a member of the Governing Board of the International Council for Commercial Arbitration (ICCA), the leading global organization of international arbitrators and arbitration practitioners, the Court of Arbitration of the Singapore International Arbitration Centre, and serves as Co-Chair of the ICCA-ASIL Task Force on Damages in International Arbitration. In 2021, Ms. Amirfar was appointed Deputy Co-Chair of the High Level Panel of Legal Experts on Media Freedom, an independent body that was established in July 2019 at the request of the United Kingdom and Canadian governments to provide advice to countries that are members of the Media Freedom Coalition of States.
Ms. Amirfar maintains a highly active pro bono practice, advising NGOs and individuals in a wide variety of human rights matters. Most recently, she has led work in conjunction with the Clooney Foundation for Justice on a number of high-profile cases seeking the release of unlawfully imprisoned journalists around the world. She is also representing plaintiffs in Alien Tort Statute and Torture Victims Protection Act cases in U.S. courts with co-counsel the Center for Justice and Accountability. These include civil suits against the alleged commander of the Lutheran Church massacre of approximately 600 unarmed civilians in Liberia, and the former Secretary of Defense of Sri Lanka for his alleged involvement in the attack, torture, and murder of a journalist. In 2014, Ms. Amirfar was selected by Chambers USA as the Pro Bono Private Practice Lawyer of the Year.
Prior to rejoining Debevoise in 2016, Ms. Amirfar spent two years as the Counselor on International Law to the Legal Adviser at the U.S. Department of State, and received the State Department's Superior Honor Award in recognition of her contributions. During her tenure as Counselor, Ms. Amirfar advised the State Department on its most significant litigation matters involving international law and foreign relations, and liaised with senior officials of the Departments of Justice and Defense, the National Security Council and the Office of White House Counsel. She represented the United States before international bodies and advised the State Department on international legal issues arising in the areas of human rights, armed conflict, sovereign and diplomatic immunity, international arbitration and claims settlement, and the intersection of U.S. and international law.
Ms. Amirfar has written extensively on international arbitration, the relationship between international law and U.S. domestic law, international human rights and humanitarian law; investor-state disputes; and the law of consular and diplomatic immunities. She is a frequent lecturer on international law and has guest-lectured at Yale Law School and NYU Law School, among others.
Ms. Amirfar originally joined the firm in 2002 and became a partner in 2008. From 2000 to 2002, she clerked for the Hon. D.A. Batts, Southern District of New York. She received a J.D. cum laude from New York University Law School in 2000, where she was a Root-Tilden-Snow Scholar. She served as an editor for the NYU Law Review and was awarded top honors in the NYU Orison S. Marden Moot Court Competition. She received a B.A., with honors, in International Relations from Stanford University in 1995.
Winston Ardoin
Fundraising Committee Member
Winston Ardoin (he/him) is a human rights researcher and graduate student based in New York City. With a background in donor acquisition and retention, Winston hopes to find ways to connect with young donors interested in human rights and social justice.  Currently, he is a student in the MA in Human Rights Program at Columbia University where his research focuses on grassroots social movements and the politics of accountability and justice. His research work most recently led him to Brazil where he conducted interviews with several racial justice advocates from around the country.
In May 2021, he graduated from Georgetown University with a BS in Foreign Service with regional concentrations in Latin America and Africa. During his time at Georgetown, he also studied in Ecuador and South Africa and interned at a social impact startup incubator in Colombia. In the human rights space, he has worked with a range of institutions and organizations focusing on labor rights, migrant issues, transnational justice, and inclusive and effective democracy. While at Columbia, he has worked both with the Human Rights Institute at Columbia Law and with the Alliance for Historical Dialogue and Accountability at Columbia's Institute for the Study of Human Rights. He continues to work with human rights-focused institutions and professors at Columbia.
In the future, Winston hopes to continue researching and writing about human rights-related questions in academia.
Dick Batchelor
Board of Advocates Member
James J. Benjamin Jr.
Board of Advocates Member
Tom A. Bernstein
Chairman Emeritus
Tom A. Bernstein is President and Co-Founder of Chelsea Piers, L.P., formed in 1992, to develop and operate the Chelsea Piers Sports and Entertainment Complex, a 30-acre waterfront sports village located between 17th and 23rd Streets along Manhattan's Hudson River.  He is also Co-Chairman of Chelsea Piers Connecticut, a 450,000 square-foot sports facility, which opened in Stamford, Connecticut in July 2012 and Chelsea Piers Fitness, the company's first stand-alone fitness club in Downtown Brooklyn which was founded in 2018.
Tom was one of the two principals of Silver Screen Management, Inc., and the affiliated Silver Screen companies, which from 1983 to 1998 financed 75 films with the Walt Disney Company, including such box office successes as "Beauty and the Beast," "Pretty Woman" and "The Little Mermaid." From 1989 to 1998, Tom was one of the principal owners of the Texas Rangers Baseball Club with the ownership group led by George W. Bush.
Over the past 30 years, Mr. Bernstein has taken a leadership role in a number of organizations focusing on global human rights and citizen service.  Mr. Bernstein is the Chair of the Partnership for Public Service and Co-Chair of Human Rights First.  Since 2010, Mr. Bernstein has served as Chairman of the Board of Directors of Cities of Service, appointed by Mayor Michael Bloomberg.  Mr. Bernstein is also the  Chairman of the Human Freedom Advisory Council of the George W. Bush Presidential Center.  In 2002 President Bush appointed Mr. Bernstein to the Board of the United States Holocaust Memorial Museum in Washington, D.C, where Mr. Bernstein served as Board Chair from 2010 to 2017, appointed by President Obama. Mr. Bernstein now serves as Chairman Emeritus.
From 1978 to 1983, Tom was an attorney with the entertainment department of the law firm of Paul, Weiss, Rifkind, Wharton & Garrison in New York.  He served as a law clerk from 1977-1978 for the Honorable Jack B. Weinstein in Federal District Court in New York. 
Tom is a graduate of Yale College ('74 summa cum laude) and Yale Law School ('77), where he was an editor of the Yale Law Journal.  He is married to Andrea E. Bernstein.  They are the parents of three young adults: Sam (Yale 2014), Lee (Brown 2015), and Will (Yale 2018).
Eric Biel
Board of Advocates Member
Elizabeth Bowyer
Secretary
Elizabeth "Liz" Bowyer is global co-head of brand and content strategy at Goldman Sachs. The group is responsible for creating and distributing content that focuses on the firm's analysis and insights related to markets, industries, and the global economy.
Prior to joining Goldman Sachs, Liz practiced law at Boies, Schiller & Flexner in New York, specializing in complex civil litigation. She was also a producer for Tom Brokaw in his documentary unit at NBC, Tom Brokaw Reports, and helped with Brokaw's bestselling books, The Greatest Generation and Boom: Voices of the Sixties. Liz is a veteran of two Clinton presidential campaigns in 1992 and 1996 and was a researcher and speechwriter for former First Lady Hillary Clinton at the White House.
Liz is a graduate of the University of Florida and Columbia Law School.
Binta Niambi Brown
Board of Advocates Member
Jay Carney
Board Member
Jay Carney joined Amazon in March 2015 to run the company's new Global Corporate Affairs organization. In this role, he oversees Amazon's Public Affairs and Public Policy divisions, and reports to CEO Jeff Bezos.
From January 2011 through June 2014, Carney served as White House Press Secretary to President Obama. As press secretary, he was the primary spokesperson for the president, the administration and the United States government. In the first two years of the Obama Administration, Carney served as director of communications for Vice President Joe Biden.
Before moving to the White House, Carney spent 21 years as a reporter, 20 of them at Time Magazine. From 2005 – 2008, he was Time's Washington Bureau Chief. Earlier assignments for Time included stints covering the Clinton White House, the George W. Bush White House and Congress. He joined Time as its Miami bureau chief in 1988. From 1990-1993, he was a correspondent in Time's Moscow bureau, covering the collapse of the Soviet Union. His first job out of college was at The Miami Herald.
Carney has been deeply involved in global policy and communications throughout his career. As a journalist, he wrote extensively on domestic and foreign policy issues, legislative battles and political campaigns. On September 11, 2001, he was one of just a few reporters on board Air Force One with President Bush. Carney later won the 2003 Gerald R. Ford Prize for Distinguished Reporting on the Presidency. In government, he was a senior adviser to both President Obama and Vice President Biden, and represented each of them before the press and the public.
Carney was raised in Virginia and earned a B.A. in Russian and East European Studies from Yale University. His wife, Claire Shipman, is the best-selling co-author of The Confidence Code and Womenomics. They live in Washington, DC, with their two children.
Recent Articles:
Welton Chang
Founder and CEO, Pyrra Technologies
Dr. Welton Chang is co-founder and CEO of Pyrra Technologies. Most recently he was the first Chief Technology Officer at Human Rights First and founded HRF's Innovation Lab. Prior to joining HRF, Welton was a senior researcher at the Johns Hopkins Applied Physics Laboratory where he led teams and developed technical solutions to address disinformation and online propaganda. Before joining APL, Welton served for nearly a decade as an intelligence officer at the Defense Intelligence Agency and in the Army, including two operational tours in Iraq and a tour in South Korea. Welton received a PhD and MA from the University of Pennsylvania, an MA from Georgetown University, and a BA from Dartmouth College.
Maren Christensen
Board of Advocates Member
Lynda Clarizio
Vice Chair
Lynda Clarizio has spent the last 20 years as a successful executive in the media industry growing and scaling businesses with a particular focus on data and technology. She is currently a Senior Advisor to Eurazeo North America and is the Co-Founder of Brilliant Friends, a seed investment group comprised of C-suite women investing in women-led businesses in media, marketing, and commerce.
From 2013 thru 2017, Clarizio was the President of Nielsen U.S. Media, responsible for leading the performance of Nielsen's U.S. Watch business providing media and advertiser clients with measurement and marketing effectiveness solutions across television, digital, audio and other media. Prior to Nielsen, she was Executive Vice President for corporate development and operations at AppNexus, a leading programmatic advertising platform. Before joining AppNexus, she was the CEO and President of INVISION, Inc., a leading provider of multi-platform advertising solutions.
Clarizio previously had a decade-long career at AOL, which she joined in 1999. She was the President of AOL's consolidated advertising businesses, then called Platform-A. She also served as the President of Advertising.com, then the industry's largest third party online advertising network. She was AOL's Executive Vice President for strategic and financial planning and Senior Vice President for acquisitions and strategic investments. Prior to joining AOL, Clarizio was a partner in the leading Washington, D.C. law firm Arnold & Porter, where she practiced law from 1987 thru 1999.
Clarizio is a recognized leader in advertising and media, having been named one of 2017's "50 Most Powerful Women in New York" by Crain's, one of 2011's top 100 "Tech Titans" in the Washington, DC region by The Washingtonian, one of 2009's "25 Executives to Watch in Digital Entertainment" by Digital Media Wire, and one of 2008's "Women to Watch" by Advertising Age. She also was selected one of 1998's "Top 40 Lawyers Under 40" by The Washingtonian . Clarizio is a member of the boards of directors of CDW, Adjust GmbH, Resonate, OpenSlate, and Human Rights First. She is a 1985 graduate of Harvard Law School and a 1982 graduate of Princeton University.
Sarah H. Cleveland
Board Member
Sarah H. Cleveland is the Louis Henkin Professor of Human and Constitutional Rights, and Faculty Co-Director of the Human Rights Institute at Columbia University Law School in New York, where she teaches and writes in the areas of international law, human rights, national security and the constitutional law of U.S. foreign relations.  Cleveland is a member of the UK/Canadian High Level Panel of Legal Experts on Media Freedom, a Council Member of the International Bar Association's Human Rights Institute, a Commissioner with the International Commission of Jurists, and a member of the Secretary of State's Advisory Committee on International Law. She is a returning Visiting Professor in international human rights at Sciences-Po University, Paris.
Cleveland previously served as Vice Chair and Member of the UN Human Rights Committee (2015-2018), Member of the Venice Commission of the Council of Europe (2010-2019), and as Co-Coordinating Reporter of the American Law Institute's Restatement (Fourth) of the Foreign Relations Law of the United States (2012-18). From 2009 to 2011, she served as the Counselor on International Law to the Legal Adviser at the U.S. Department of State, where she helped supervise the office's legal work relating to human rights, counterterrorism, the law of armed conflict and international justice. A former Rhodes Scholar and law clerk to U.S. Supreme Court Justice Harry Blackmun, she is a graduate of Brown University (A.B.), Oxford University (M.St.) and Yale Law School (J.D.).
Cleveland has written widely on issues of international law, human rights and national security, including The Restatement and Beyond:  The Past, Present, and Future of U.S. Foreign Relations Law (Oxford University Press, 2020) (co-edited); Human Rights (Foundation Press, 2nd ed. 2009 and update 2013); Hate Speech at Home and Abroad, in The Free Speech Century (2018); Human Rights Treaty Bodies in the Age of Connectivity, in Système de Protection des Droits de L'Homme des Nations Unies : Présent et Avenir (University of Paris Panthéon-Assas, 2017); Defining and Punishing Offenses Under Treaties (Yale L. J. 2015); Embedded International Law and the Constitution Abroad (Colum. L. Rev. 2010); and Our International Constitution (Yale J. Int'l L. 2006). She has taught at the Harvard, Michigan, and University of Texas law schools; Oxford University, Sciences-Po University, the University Panthéon-Assas (Paris II), the Graduate Institute of International and Development Studies, Geneva, and the European University Institute, Florence.
Stuart M. Cobert
Board of Advocates Member
Cathleen Collins
Board of Advocates Member
Alan R. Crain, Jr.
Board of Advocates Member
Michael Davis
Emeritus Board Member
Dan Doctoroff
Emeritus Board Member
Mitchell F. Dolin
Emeritus Board Member
Donald Francis Donovan
Board Member
Donald Donovan is co-head of the International Disputes Group at in the New York office of Debevoise and Plimpton LLP. Donald serves as counsel in international disputes before courts in the United States, international arbitration tribunals, and international courts. Based on surveys of other practitioners in the field, in 2014 and 2015 Chambers Global identified him as one of the four leading public international lawyers and fourteen leading international arbitration practitioners in the world.
Donald recently completed a term as president of the American Society of International Law. He serves on the U.S. Secretary of State's Advisory Committee on International Law, the Advisory Committees of the American Law Institute for the Restatement of U.S. Foreign Relations Law, and for the Restatement of the U.S. Law of International Commercial Arbitration. In the past he has served as the chair of the Institute for Transnational Arbitration. He teaches international arbitration and international investment law and arbitration at the New York University School of Law, and he regularly speaks and writes on international law, international arbitration, and international litigation topics.
Donald is a graduate of the University of Virginia and Stanford Law School.
Matthew S. Dontzin
Board Member
Matthew Dontzin is a founding Partner of Dontzin Nagy & Fleissig LLP. A trial lawyer, his practice focuses on commercial litigation, international litigation, white-collar criminal law, and sophisticated commercial transactions. Matthew represents international banks, corporations, hedge funds, law firms, and high-net-worth individuals. He has devised and coordinated litigation strategy for civil and criminal proceedings involving $50 billion under the laws of seven jurisdictions and has supervised over 135 lawyers from 30 firms of international repute. He has tried cases in the U.S. District Courts for the Southern and Eastern Districts of New York and the New York Supreme Court, and has argued appeals in the U.S. Courts of Appeals for the Second and Third Circuits and the New York Supreme Court, Appellate Division.
Matthew has been a grant recipient from the Ford Foundation and New York Bar Association for his human rights work in South Africa.
Matthew is a graduate of Hampshire College and New York University School of Law.
James R. Dugan II
Board of Advocates Member
Shefali Razdan Duggal
Board of Advocates Member
Viv Eisenberg
Board of Advocates Member
Kenneth Feinberg
Emeritus Board Member
Michael Feinberg
Ducera Partners
Michael Feinberg is responsible for Ducera's legal and compliance functions. Prior to joining Ducera, Michael worked at Cahill Gordon & Reindel, Credit Suisse, and WilmerHale. He also served as a law clerk to United States District Judge Harold Baer, Jr., in the Southern District of New York. Michael earned a B.A. from Amherst College and a J.D. from New York University School of Law.
Melissa B. Francis
Board of Advocates Member
Terry Friedman
Board of Advocates Member
Jennifer S. Geetter
Board of Advocates Member
R. Scott Greathead
Emeritus Board Member
Gil H. Ha
Board Member
Gil is a private investor. Previously, he was an investment banker for over 26 years advising clients primarily in the telecommunications, media & technology sectors and provided strategic and financial advice on over $750 billion of transactions. Gil has extensive experience in mergers and acquisitions, capital markets, leveraged finance, partnerships/joint ventures and restructuring transactions.
During his investment banking career, Gil was a Managing Director, Global Head of Telecommunications Corporate Advisory at Greenhill & Co., a Senior Managing Director at Evercore Partners, Managing Partner of Rohatyn Associates, Co-Head of Deutsche Bank's Telecommunications Investment Banking Group for the Americas and a Managing Director of Lazard in New York.
Prior to his investment banking career, Gil was a senior consultant at Accenture in New York.
Gil holds an M.B.A. from Columbia Business School in New York. He also received a B.S. in Electrical Engineering from Columbia University's School of Engineering & Applied Science and a B.S. in Physics from Allegheny College.
Marcy Harris
Board of Advocates Member
Susan E. Hendrickson
Board Member
Sue Hendrickson is co-head of the Technology Transactions and Life Sciences Transactions practices at Arnold & Porter.  She has extensive experience representing leading innovators and other organizations in connection with cutting-edge intellectual property issues and the development and commercialization of new products, initiatives, programs and technologies.  Her practice focuses on intellectual property technology transactions, including complex collaborations, licensing deals, strategic investments, public private partnerships, development programs and joint ventures. Her expertise spans a wide array of technologies and sectors and includes a substantial array of work on social impact and philanthropic programs.  Her clients include Fortune 100 companies, emerging companies, investors, industry consortia, international organizations, trade associations, philanthropists and tax-exempt organizations.  Sue has helped bring to market a wide array of novel products and initiatives, including digital media platforms, mobile technologies, virtual assistants, software apps, AI/ML technologies, enhanced analytic tools, medical devices, digital health products, connected technologies, and consumer electronics.  Sue is regularly recognized as a leader in the field by a wide variety of publications including, in Chambers, as one of the Leading Lawyers in America for Technology Law, as one of the Top 250 Women in IP, and as the Best Lawyers' – "Technology Lawyer of the Year" in Washington, DC.  Sue regularly speaks and advises on emerging issues involving technology and intellectual property.
Sue is a graduate of Harvard College, Harvard Law School, and Harvard Kennedy School.
John Hutson
Emeritus Board Member
Tom Iler
Surge Software, Catalyte
Tom Iler serves as Chief Product Officer for Surge Software and Catalyte. Having managed technology, data science and product teams for the last 20 years, he has experienced the convergence of creativity with big data and the powerful results it can produce. Previously, Tom was Chief Technology Officer at Integral Ad Science. Tom has also served in technology, data science and product management executive roles at technology companies such as Advertising.com, AOL, and Billtrust. Tom holds a B.A. in Economics from Loyola University and an M.B.A from Baltimore University.
Ben Jealous
Board Member
Ben Jealous serves as president of People For the American Way.
Jealous has decades of experience as a leader, coalition builder, campaigner for social justice and seasoned nonprofit executive. In 2008, he was chosen as the youngest-ever president and CEO of the NAACP. During his tenure, he doubled the organization's budget, grew its online activist base by hundreds of thousands and increased its number of donors eightfold, from 16,000 to 132,000. He also positioned the organization at the forefront of critical social justice issues such as the Trayvon Martin case, the fight against voter ID laws and major protests over the New York Police Department's stop-and-frisk policies. He pushed for the organization to fight more aggressively for marriage equality, led efforts to register 374, 000 voters and mobilize 1.2 million new voters to the polls, and worked to pass key legislative accomplishments during President Obama's first term, most notably the Affordable Care Act.
In 2013, the Baltimore Sun named Jealous Marylander of the Year for his work on marriage equality, abolishing the death penalty and passing the DREAM Act. Jealous was the 2018 Democratic nominee for governor of Maryland, and most recently served as a partner at Kapor Capital. He is a graduate of Columbia University and Oxford, where he was a Rhodes Scholar, and he has taught at Princeton and the University of Pennsylvania.
Alencia Johnson
Board Member
Alencia Johnson leads at the intersection of social justice and culture change, cultivating over a decade of experience marrying cultural cornerstones — advocacy, politics, corporate and entertainment — together to achieve justice. As Founder and Chief Impact Officer of 1063 West Broad — a social impact agency specializing in the intersection of culture, impact and purpose — Alencia connects brands, organizations and people to mission driven solutions. 
She has worked for the presidential campaigns of President Barack Obama, Sen. Elizabeth Warren and was a senior advisor to President Biden's campaign. Alencia has also held national roles at Planned Parenthood and GEICO — leading efforts in each organization to address systemic issues facing marginalized communities through brand, engagement and narrative strategies. At Planned Parenthood, she was the architect behind the "Stand With Black Women" branding and framework as well as led the organization's election strategies with Secretary Hillary Clinton's presidential campaign. 
Alencia has been recognized by Harvard University with a "Woman of the Year" award, EBONY Magazine's "Power 100" list of influential African Americans,  PRWeek's "40 Under 40" list, and more. She serves on the board of directors of Warner Music Group/Blavatnik Family Foundation's Social Justice Fund and was appointed to the Virginia Council on Women by Governor Ralph Northam.
Daniel J. Jones
Board of Advocates Member
Roberta "Robbie" Karp
Board Member
Roberta "Robbie" Karp is a co-founder and co-president of Karp Randel, a social impact consulting firm that helps foundations, corporations, and individuals reach their business and personal goals with an emphasis on making a positive impact on society. Previously, she was president of the Perelman Family Foundation, and an executive of Liz Claiborne Inc. (now Kate Spade & Company) for over 20 years. At Liz Claiborne, Robbie served as general counsel and was responsible for corporate affairs, including responsibility for corporate affairs and social responsibility initiatives. For several years, Robbie led Liz Claiborne's business development function.
Robbie serves on the advisory board of the Chazen Fund to Address Domestic Violence and the board of Educational Alliance. Previously, she served on the Executive Committee of the Stephen Wise Free Synagogue, the board of The Liz Claiborne Foundation, and co-chaired President Clinton's Apparel Industry Partnership (which became the Fair Labor Association). Robbie served on a number of other nonprofit legal and human rights boards and task forces over the past twenty-five years. Her interest in human rights began early in her legal career; she was named to Crain's "40 under 40" and was a David Rockefeller Fellow.
Robbie is a graduate of SUNY Binghamton and Hofstra University Law School.
Kerry Kennedy
Emeritus Board Member
Alexa Koenig
Human Rights Center
Alexa Koenig is the Executive Director of the Human Rights Center (winner of the 2015 MacArthur Award for Creative and Effective Institutions) and a lecturer at UC Berkeley's School of Law. In 2016, she co-founded the first university-based investigations lab to train students and professionals to discover and verify human rights violations and potential war crimes using online open sources. Alexa has been honored with several awards for her work, including the United Nations Association-SF's Global Human Rights Award, the Mark Bingham Award for Excellence, and the Eleanor Swift Award for Public Service, and was honored as a 2020 "Woman Inspiring Change" by Harvard Law School. Her most recent book, which she co-edited with Sam Dubberley and Daragh Murray, is Digital Witness: Using Open Source Information for Human Rights Documentation, Advocacy and Accountability (Oxford University Press 2020).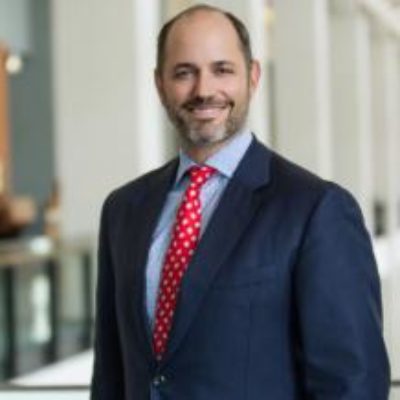 Nat Kreamer
Board Member
Nat is the CEO of Advanced Energy Economy and CEO of Fairtide Renew.  Advanced Energy Economy provides education about and advocacy for all of the technology innovations that make powering our industrialized economies more affordable, clean, and secure.  Fairtide Renew invests in helping traditional industries adopt new technologies that create sustainable value for customers, shareholders, and societies, which today includes transforming electric utilities to use 100% clean energy, powering homes and small businesses with solar electricity, electrifying transportation, and turning garbage into valuable recycled materials.  Nat is the chairman emeritus of the board of directors of the national Solar Energy Industries Association and lecturer at the Institute for Sustainable Energy at Northwestern University. An experienced entrepreneur, Nat was president and co-founder of SunRun (NASDAQ: RUN), CEO of Clean Power Finance as well as Spruce Finance, president of Acro Energy Technologies, and creator of the climate trading business for Virtu Financial. Nat is a veteran of the war in Afghanistan, where he served in the U.S. Special Forces and was awarded the Bronze Star Medal.  President Obama named Nat a "Champion of Change."  He has a BS from Northwestern University and an MBA from Rice University.
Phil Lacovara
Emeritus Board Member
Jo Backer Laird
Emeritus Board Member
Jayshawn Lee
Advocacy Committee Chair
Jayshawn is an artist-scholar and human rights advocate. His work explores the complex relationship human rights have with global solidarity and personal stakes in which art and scholarship are bridges for understanding.
He works at Echoing Green, a nonprofit that funds global leaders engaging in social impact and racial equity through its biannual fellowship. There he focuses on grantmaking initiatives, fellow search & selection systems, and supporting global community programming for the 75M racial equity philanthropic fund.
He is also a Poet at Ars Poetica, a global poetry and literary agency that brings creativity and language arts to partnered spaces. His work as an artist has led him to working with museums, universities, and other institutions to foster writing as a gateway for social change and learning. Jayshawn's passion for community building led him to previously establish Write-Up Group, an NYC-based writer collective that offered free public workshops.
While working as Advocacy Committee Chair with Human Rights First, he hopes to connect the anecdotal experiences of its members to the public eye as a means to showcase where change is possible in a new generation of world shapers.
Jayshawn holds a MA from Columbia University in Human Rights Studies and a BA from New York University with a focus on Political Economy & Global Equity, where he studied as a GUIDE Scholar. There Jayshawn received an Interdisciplinary Academic Excellence Award, openEARTHstudio Artistic-Activism Award, and served for numerous years as the host of Say It Loud!, a Showcase of the Arts and Black Activism, which he continues annually.
Joseph D. Lee
Board of Advocates Member
Joseph D. Lee
Board of Advocates Member
Marvelous Maeze
Executive Co-Chair
Diversity, Equity, and Inclusion (DEI) Committee Chair
Marvelous Maeze is a human rights defender specializing in international human rights law and international humanitarian law. Her areas of concentration are counterterrorism, climate and environmental policy, transitional justice, and women's rights.
She currently works as a Research Associate at RepresentWomen, a gender parity organization that works to increase women's representation in elected office and advocates for systemic reforms to the recruitment process, voting systems, and legislative rules. Prior to this, she interned at the Council on Foreign Relations for Foreign Affairs Magazine. While there, she worked in the Digital Analytics and Audience Development Department, assisting the Editorial Team in SEO optimization and data compilation. 
Marvelous holds a Master of Arts degree in Human Rights Studies from Columbia University. She also earned a Bachelor of Arts degree in Political Science from New York University. She is currently attaining her Juris Doctor degree from Brooklyn Law School and plans to work as an international human rights attorney after graduating.
Robert A. Mandell
Board Member
Ambassador Robert "Bobby" Mandell is a retired U.S. Ambassador and real estate developer. Bobby served as U.S. Ambassador to the Grand Duchy of Luxembourg from 2011 to 2015. Prior to being nominated by President Obama, he served as chairman and CEO of Greater Properties Inc., a real estate development company in Orlando. Bobby also served as the chairman and CEO of The Greater Construction Corp. from 1998 until 2005, and as member of President Obama's Export Council from 2010 to 2011.
Bobby is a member of the advisory board of the Smithsonian Museum of Natural History, as well as a cabinet member at the Wilson Center. Bobby previously served as the capital campaign co-chair for UCP of Central Florida's East Orange Bailes Campus. Under his guidance and leadership, UCP raised more than $6.5 million toward a new facility where more than 350 children, including those with disabilities, would receive support, education, and therapy all in one place. He also chaired the Orlando-Orange County Expressway Authority and the Environmental Regulation Commission of Florida.
Bobby is a graduate of the University of Florida and its law school, and a graduate of the OPM Executive Program at Harvard Business School.
David P. Matthews
Board Member
David P. Matthews is the founding partner of Matthews & Associates, a personal injury law firm. With offices in Houston and New York, the firm seeks to help those who have been injured by pharmaceuticals, medical devices, and corporate negligence. Voted one of the top 100 trial lawyers in Texas and a Super Lawyer nearly every year since 2003, David has been featured on CNN and Dateline MSNBC, and interviewed on National Public Radio (NPR) and several other television and radio outlets across the country. He has been quoted for his legal expertise in the Wall Street Journal, New York Times, Boston Globe and many other local and national newspapers. Board certified in personal injury law, he has tried over 150 cases to verdict.
David is a graduate of the University of Wisconsin and South Texas College of Law.
Peggy Matthews
Board of Advocates Member
Allen Matusow
Board of Advocates Member
Marcellus McRae
Board of Advocates Member
Benedict Morelli
Board Member
Benedict Morelli leads the Morelli Law Firm and is a past president of the New York State Trial Lawyers Association and the Brooklyn-Manhattan Trial Lawyers Association.  He was appointed by New York Governor Andrew Cuomo in 2012 to his judicial screening panel for the Court of Claims and Appellate Division, 2nd Department.  He is a member of the American Association for Justice, emeritus on the Board of Directors of the New York State Trial Lawyers Association, advocate rank in the American Board of Trial Advocates, member of the New York State Bar Association, American Bar Association, New York County Lawyer's Association, and National Employment Lawyers Association.
Nicole Munson
Advocacy Committee Member
Nicole has a background in organizational management, project management, and human resources. She has worked in several industries managing others and supporting organizations' operational needs. Currently she works in talent acquisition for Community Change, a non-profit based in Washington D.C. which builds power for low income communities, especially low income communities of color and low income communities of women to change policies and institutions that impact their lives.
She has previous experience working with faith based organizations promoting peacebuilding education, interfaith dialogue, and engagement in specific conflicts such as Israel/Palestine. Nicole also works with Solidarity 2020 and Beyond assisting their organization with website services, an unarmed civilian protection mission via press releases, and getting their grassroots led blog created through project management and editing.
She is currently pursuing her Masters in Philosophy in Conflict Resolution and Reconciliation in Belfast, Northern Ireland. Nicole is interested to learn more about the reasons we engage in violence, how to manage conflict on national, state, and interpersonal levels, how grassroots nonviolent campaigns can benefit the progression of societies, and the ways that gender is impacted by conflict. Through the Emerging Leaders Advisory Board (ELAB), Nicole is hopeful to continue advocating and engaging others in the field of human rights.
Hassan Murphy
Board Member
Hassan Murphy is a Founder and Co-Managing Partner of TRGP Investment Partners LP and is responsible for overall corporate management and oversight, deal sourcing, investment selection, portfolio construction and commercial litigation initiatives. Hassan is also a member of TRGP's Board of Directors. 
Formerly, Hassan was a nationally recognized trial lawyer in tort, products, consumer class-actions, environmental, civil rights, and complex-commercial litigation, leading the firm he managed – Murphy, Falcon & Murphy – to over $800 million in verdicts and settlements. 
Hassan also served as defense counsel to Fortune 500's in bet-the-company litigation in venues across the country, working with C-suite leadership to obtain results resolving significant claims. Hassan has been named National Trial Lawyer of the Year by Lawyers for Public Justice and to the Top 100 Black Lawyers in America.
Hassan received a B.A. from Williams College and a J.D. from Georgetown University.
Krishna Omkar
Board Member
Mr. Omkar has been widely recognized for his multi-specialist legal practice acting for public and private companies in complex cross-border mergers & acquisitions, private equity, capital markets, restructuring and insolvency, special situations, and private credit transactions. He is recommended as a leading lawyer in Legal 500 UK as well as Asia-Pacific, received the inaugural Rising Star Award at the British Legal Awards, was named by Attitude as one of 101 trailblazers changing the world, and is a Fellow of the Royal Society of Arts.
Mr. Omkar's work on diversity, equity, and inclusion, and the intersection of business, human rights, and stakeholder capitalism is considerable.  He has twice spoken on the subject at the World Economic Forum Davos, in 2019 alongside multiple leading CEOs, and in 2020 convening a round table of CEOs and business leaders to discuss stakeholder capitalism.  He has acted and advised pro bono on landmark judgments around the world, and collaborated with the UN in convening a consultation on business and human rights. He is the founder of Return on Equity, a thought-leadership initiative influencing a philosophy of stakeholder capitalism, levering on inclusive disruption to drive and generate long-term value within the broader framework of equity and inclusion.
He is a trustee or board member of multiple non-profits in the UK and the U.S., including of Paintings in Hospitals, a UK non-profit that delivers art-based interventions in healthcare spaces; Athlete Ally, a U.S. non-profit dedicated to advocating for inclusion in sports; and ORAM: Organization for Refuge, Asylum and Migration. 
Mr. Omkar holds a B.A. from the University of Delhi, an M.Phil. from the University of Oxford, and spent time as visiting researcher at the Institut d'études politiques de Paris / Sciences Po.
Sanja Partalo
Board Member
Sanja is a SVP, Corporate Strategy & Digital Development at WPP, the world's largest marketing services company, operating in 112 countries with $20bn in revenues. Sanja is responsible for developing & executing WPP's growth strategy through creation of new digital capabilities, minority investments, acquisitions and strategic partnerships.
Sanja leads WPP's strategic partnerships with all major digital platforms including Google, Facebook, Twitter, Spotify, Adobe, Salesforce and Amazon. She sources and evaluates strategic investments across emerging media, adtech & martech, and leads commercial partnerships between WPP's venture investment portfolio and operating companies. Sanja runs WPP Digital Advisory Board and builds internal communities and investment cases around key digital transformation topics, such as application of artificial intelligence and voice platforms to marketing and commerce. She serves on the boards of Fatherly and SubVRsive and has previously served on the board of Gimlet (acquired by Spotify) and YouEarnedIt (acquired by Vista).
Prior to joining WPP in a strategic role, Sanja was an award-winning marketer with experience across industry leading brands including Google, Coca Cola, Spotify, and Dell.
Sanja holds an MBA from Columbia Business School, where she serves as an Adjunct Professor of Marketing and teaches a consistently oversubscribed "Brand Building in the Digital Age" course. She advises startups and is a frequent speaker at industry conferences on influence of technology on media, marketing and consumer behavior.
She was born in Bosnia and came to the United States at the age of 16 through a refugee resettlement program.
Carlos Pascual
Board Member
Carlos Pascual is senior vice president for Global Energy and International Affairs at S&P Global Commodity Insights, responsible for leading all business lines in Latin America.
As the energy envoy and coordinator for international energy affairs for the United States, Carlos established and directed the new Energy Resources Bureau at the U.S. Department of State and was senior advisor to the Secretary of State on energy issues. He had previously been a United States Ambassador to both Mexico and Ukraine and was special assistant to the President and successively as director and then senior director for Russia, Ukraine and Eurasia on the National Security Council. At the Brookings Institution, Carlos served as both vice president and director of foreign policy studies and launched the Brookings Energy Security Initiative. He taught and wrote on energy geopolitics at Columbia University. Carlos created the position of coordinator for reconstruction and stabilization, establishing the State Department's first civilian response capacity to conflicts. He also was the State Department's coordinator for American assistance to Europe and Eurasia. He has also held leadership roles at the U.S. Agency for International Development, including as deputy assistant administrator for Europe and Eurasia, chief of policy and strategy for Africa and in field postings in Mozambique, South Africa and Sudan.
Carlos received his Masters of Public Policy degree from the Kennedy School of Government at Harvard University and his Bachelor of Arts degree from Stanford University. His book, Power and Responsibility, won a 2009 award for the best political science book published by an independent publisher.
Noah Ponton
Advocacy Committee Member
Noah Ponton is an Associate Program Manager at Humanity United, where he provides program and grantmaking strategy to the foundation's forced labor and human trafficking portfolio. He works directly with human rights NGOs, grassroots activists, and journalists working across South Asia and the Arab Gulf, including policy coordination with the U.S. State Department and the International Labour Organization. Most recently, his work has included raising awareness around the abuses of migrant workers in Qatar ahead of the 2022 FIFA World Cup.
Before working in philanthropy, Noah served in the offices of Senator Thomas Carper (DE) and Representative G. K. Butterfield (NC), where he conducted legislative research on issues related to U.S. foreign policy and humanitarian aid reform. As an aide to Liberal International's Chief Human Rights Officer, he conducted policy research on the United Nations Responsibility to Protect (R2P) Doctrine and the politics of Western-backed humanitarian intervention in Libya and Rwanda. Noah has also worked at the National Women's Law Center, providing support to the Time's Up Legal Defense Fund.
Noah holds a B.A. in Political Science and Peace, War, and Defense from the University of North Carolina at Chapel Hill. He is an Honors Carolina Laureate. He has also been selected as a 2022 Out Leader by the New America Foundation.
Noah is thrilled to serve as an Emerging Leaders Advisory Board (ELAB) member for Human Rights First and to build on the organization's existing legacy of supporting a human rights centric U.S. foreign policy. He is also looking forward to sharing Human Rights First's mission with a new and younger generation of human rights and foreign policy advocates.
Gordon Quan
Board of Advocates Member
Nazanin Rafsanjani
Board Member
Nazanin Rafsanjani is the former Head of New Show Development at Gimlet Media and Spotify. Nazanin joined Gimlet Media in 2015 as the founder of Gimlet's in-house advertising and marketing agency, Gimlet Creative. Nazanin grew Gimlet Creative into a multi-million dollar, audio-first creative agency and she launched successful podcasts for clients like Microsoft, eBay, Virgin Atlantic and Gatorade. Nazanin then returned to her roots in journalism to become V.P. of New Show Development for Gimlet Media and Spotify.  As V.P. of new show development, Nazanin greenlit and launched many successful podcasts including Gimlet's daily business podcast, The Journal, and investigative reporting series like Conviction. Before Gimlet, Nazanin spent a decade as a broadcast journalist. She was a Senior Producer for The Rachel Maddow Show at MSNBC and a producer for New York Public Radio. Her stories have appeared on NPR's All Things Considered, Morning Edition, On the Media and This American Life. Nazanin is an Emmy-nominated journalist and she's been named one of Fast Company's Most Creative People in Media.
Nazanin holds a masters in journalism from Columbia University and B.A. from U.C. Berkeley. She was born in Tehran, Iran and moved to the United States during the Iran-Iraq War with her family. Her family was granted asylum in the U.S.
Danny Rogers
Global Disinformation Index
Daniel Rogers is the co-founder and CTO of the Global Disinformation Index, providing the world's first global rating system of disinformation carried out on the internet. Danny is a computational physicist with experience supporting Defense and Intelligence Community Cyber Operations, as well as startup experience in the defense, energy, and biotechnology sectors. He served as the co-founder and CEO of Terbium Labs, an information security startup based in Baltimore, Maryland. There, he created Matchlight, the premier dark web data intelligence system designed to detect stolen data on the dark web immediately and automatically.  Danny is an author and expert in the field of quantum cryptography and has published numerous patents and papers on that and other subjects. Prior to co-founding Terbium Labs, Danny managed a portfolio of physics and sensor research projects at the Johns Hopkins University Applied Physics Laboratory. Danny holds a Ph.D. in Chemical Physics from the University of Maryland and a B.S. from Georgetown University.
Allison Saxe
Board of Advocates Member
Barbara A. Schatz
Emeritus Board Member
Abigail Scheuer
Board of Advocates Member
Steven H. Schulman
Board of Advocates Member
Greg Segal
Board of Advocates Member
James R. Silkenat
Emeritus Board Member
Cindy Simon Skjodt
Board Member
Born in January 1958 in Indianapolis, Indiana to Melvin and Bess Simon, Cindy has spent most of her adult life serving the Marion and Hamilton County communities. She graduated from Carmel High School in 1976 and earned her bachelor's degree from Indiana University in 1980. Cindy later earned her master's degree in Family & Marriage Therapy from Butler University in 1996.
Cindy continues to dedicate her time, attention, leadership, and financial resources to Central Indiana nonprofit charity boards as well as a few national and international charities that have touched her heart. She is often called upon to lead local philanthropic initiatives and campaigns because of her unparalleled track record of success as a leader and her fierce determination to make a difference. Besides striving to make the world a better place; her commitment to community has improved the lives of the underserved youth, filled the shelves of food pantries, championed for youth sports activities, and she has been a true advocate for the needs of mental health and psychotherapy. Cindy was a founding director of the Pacer Foundation in 1981 and remains actively involved today. Mrs. Skjodt also meets the demands of her beloved Samerian Foundation, of which she is Chairman.
Within the last twenty-five years, Cindy Simon Skjodt has served on 43 local Boards of Directors, 27 action committees, and 13 Advisory Councils. Twice she has been awarded the highest honor in the State of Indiana by the Governor, the Sagamore of the Wabash. She has also been bestowed with the honor of "Cindy Simon Skjodt Day" on three separate occasions by three separate Indianapolis Mayors. Her honors are numerous and include the like of Herman B Wells Visionary, Profiles in Leadership, Woman of the Year, Anne Frank Award, Living Legacy, Major Benefactors Award, and the Pathfinder Award. The list of her awards for philanthropic endeavors and community leadership is unending and continues to grow annually. Her passion for helping others is well known. Cindy's network of colleagues, family, friends, and business associates have been beneficial in her pursuit of empowerment of women. She has shared her generosity with nearly everyone in her life. She has channeled her talents and intelligence in positive directions to raise much needed funds for the charities and causes that are near and dear to her heart.
The most important aspect of her life is family. Cindy married Paul Skjodt in 1987 and raised her family, including children Erik, Samantha and Ian in the Indianapolis area. She remains active in civic and cultural organizations, in addition to overseeing the perpetuity of her private family foundation. Cindy is a true advocate for mental health issues as well as a champion for all animals. Mrs. Simon Skjodt continues to lead the philanthropic legacy engrained within her as a child by her loving and benevolent parents for whom she credits her work around the globe.
Robert D. Sloan
Board of Advocates Member
Abigail Stahl
Fundraising Committee Member
Abigail is the Associate Director of Campaigns and Partnerships at the Groundwork Collaborative, a progressive economic think tank and advocacy organization, where she leads narrative change and popular education initiatives.
Prior to joining Groundwork, Abigail held a number of roles at the Open Society Foundations, leading projects and supporting global human rights grant-making, communications, and strategic planning. She has also held project management and community outreach roles in civil rights, arts, and higher education organizations. Early in her career she taught English abroad in Turkey and the Czech Republic.
Abigail holds a B.A. in Sociology from Seattle Pacific University and an M.A. in International Affairs from the American University School of International Service.
Mary Ann Stein
Board of Advocates Member
Rose Styron
Emeritus Board Member
Michael K. Rozen
Co-Chair
Michael K. Rozen is president and CEO of TRGP Capital Management, LLC, a boutique alternative investment company, and the founding partner of Rozen Law Firm, LLP. Michael is recognized as a leading strategist and negotiator of complex, multi-party disputes, having resolved many thousands of cases in a wide variety of litigation settings. Michael has been appointed by Courts around the country as a Special Settlement Master, and served as Deputy Special Master of the United States government's September 11th Victim Compensation Fund of 2001, Deputy Administer of BP's Gulf Coast Compensation Fund, and Court-appointed Mediator in the Upper Big Brand mine disaster, among others. Michael is also a member of the New York State Joint Commission on Public Ethics.
Michael is a graduate of Tufts University and Georgetown University Law School.
Mona Sutphen
Co-Chair
Ms. Sutphen has over 20 years' experience advising multinational corporate, philanthropic and institutional investors on the intersection of geopolitics, policy, and markets.  She is currently a Senior Advisor at The Vistria Group, a private equity firm that invests in regulated sectors.  Previously, she was a Partner at Macro Advisory Partners and was Managing Director at UBS AG, where she developed new tools for political risk evaluation and advised clients on risks impacting capital markets.  From 2009-2011, she served as White House Deputy Chief of Staff for Policy for President Obama, where she advanced the domestic and international policy and regulatory agenda.  From 1991-2000 she was a career diplomat, serving on the staff of the National Security Council during the Clinton Administration, the U.S. Mission to the UN, and the Bureau of Democracy, Human Rights and Labor, among other posts. She also served on the President's Intelligence Advisory Board and is a member of the Council on Foreign Relations.  Ms. Sutphen is an Independent Director for Pioneer Natural Resources (NYSE: PXD) and Pattern Energy (NASDAQ: PEGI) and serves on the Boards of the International Rescue Committee and on the advisory board of the Center for Global Energy Policy at Columbia University.  Ms. Sutphen is a Trustee of Mount Holyoke College and co-author of The Next American Century.  She holds a BA from Mount Holyoke College and an MSc from the London School of Economics.
Lev A. Sviridov
Board Member
Lev Sviridov is an associate professor of chemistry and the director of the Macaulay Honors College at Hunter College of the City University of New York. Lev emigrated from Russia in 1993 when he was eleven years old and his mother, journalist and filmmaker Alexandra Sviridov, was an asylum client of Human Rights First.
Lev serves on the board of the 21st Century Foundation for The City College of New York and the selection panel for the Sloan Awards for Excellence in Teaching Science and Mathematics in New York City public high schools. Elements of Lev's life have been recorded in books such as How to Raise an American by Myrna Blyth and After Etan by Lisa Cohen.
Lev is a graduate of The City College of New York, CUNY, and the University of Oxford where he was a Rhodes Scholar.
Nithya Thadani
CEO of RAIN
Nithya Thadani is CEO of RAIN, a leading voice technology firm that builds conversational AI experiences and software. RAIN has helped dozens of F500 companies design best-in-class voice applications including Nike, Starbucks, Amazon, Marriott and Blackrock.
Nithya brings over a decade of experience in innovation, investment banking and private equity to fundamentally change how people interact with technology in ways that are human-centered and can drive measurable business value. Nithya was named as one of Voicebot.ai's Top Visionaries in Voice 2020 and Adweek's 10 Young Influentials in Tech. She serves as the Chairwoman of TechMamas, a community for mothers balancing careers in technology, and she is a Women in Voice NY founding member and Ambassador. Nithya holds a BS from Carnegie Mellon University and an MBA from The Wharton School.
Colombe Tricaud
Advocacy Committee Member
Growing up in five different countries with varying levels of injustice and social inequality, Colombe witnessed shocking contrasts in living conditions and developed a strong interest in human rights work from a young age. She is currently enrolled in a dual bachelor program between Sciences Po, where she completed two years in Politics and Government with a specialization in the Middle East and the Mediterranean, and Columbia University, where she is currently studying Economics and Political Science.
Colombe is honored to be a part of the Emerging Leaders Advisory Board (ELAB) and is excited to participate in raising awareness by producing media and organizing events for the wider public.
Alex J. Urbelis
Blackstone Law Group
Alexander Urbelis is Senior Counsel for cybersecurity with Crowell & Moring LLP.  Bridging the gap between legal and technical services, Alex is also the sole architect of an award-winning DNS monitoring and cyber threat intelligence platform, designed to identify hallmarks of impending cyberattacks, cybersquatting, counterfeiting, and other malicious activities.  Making international news in March 2020, through his intelligence platform, Alex detected and helped to neutralize a state-sponsored intrusion attempt on the World Health Organization.
Alex previously served as the Chief Information Security Officer of the National Football League, overseeing cyber risk and the NFL's worldwide information security strategy.  In addition, working out of London, Geneva, and New York, Alex also served as the Chief Compliance Officer of Richemont, one of the world's largest luxury conglomerates. Alex has additional experience as an appellate lawyer addressing national security and constitutional issues, and his federal service includes positions within the Office of General Counsel of the Central Intelligence Agency and the US Army JAG Corps.
Alex believes in a multidisciplinary approach to cybersecurity and the law and regularly counsels companies on hybrid technical and legal measures to deflect and deter cyber incidents, matters of information security governance, threat intelligence, and responding to attacks from sophisticated cyber adversaries.
Liza M. Velazquez
Board of Advocates Member
Varsha Vijayakumar
Diversity, Equity, and Inclusion (DEI) Committee Member
Varsha Vijayakumar (she/they) is a human rights professional and digital creator based in New York City. She is eager to leverage her academic expertise and background in movement-building to strengthen the participatory impact of young professionals involved with Human Rights First. Varsha is currently pursuing an MA in Human Rights Studies at Columbia University, exploring the nexus between gender-based violence nonprofit work and prison/police abolition.
While pursuing their undergraduate degree in Political Science and Religion from Middlebury College, Varsha served as the College's Student Body President and supported successful student initiatives such as fossil fuel divestment and on-campus menstrual product access. In 2018, she researched human rights abroad in Santiago, Chile, and interned at the Museum of Memory and Human Rights during her time there. Varsha was published in Journalism Studies in 2020 for her research on newspaper portrayals of Africa.
Currently, Varsha is the Senior Communications & Marketing Associate at Sakhi for South Asian Women, a gender-justice nonprofit serving survivors of sexual and domestic violence in New York City.
Mara Frankel Wallace
Board Member
Mara Frankel Wallace spent ten years in nonprofit management before joining Bain & Co. in San Francisco. There she was a founding member of The Bridgespan Group, a strategic consulting firm serving the nonprofit sector. She has served on numerous boards in the education sector including Teach For America and Peninsula Bridge, and currently serves as a Trustee of The Nueva School in the San Francisco Bay Area and the North Country School/Camp Treetops in Lake Placid, NY.  Wallace is the daughter of Judge Marvin E. Frankel, founder and long-time board chair of Human Rights First.
William D. Zabel
Chairman Emeritus
William Zabel is a founding partner of the firm Schulte Roth & Zabel LLP and head of the Individual Client Services Group. Based in New York, he practices in the areas of estate planning, wills, trusts, charitable foundations, income and gift-tax planning, estate administration, and family law.
Bill's civic and philanthropic activities are legion. He has served as trustee or director of: New York University, The New School, Princeton University Planned Giving Committee, Sakharov Archives, Soros Foundations, Lincoln Center Theater, and The Academy of American Poets. Bill is a member of the American Law Institute and the Council on Foreign Relations, a fellow of Brandeis University, a member of the American College of Trusts and Estates Counsel and the American Bar Foundation, and an academician of the International Academy of Estate and Trust Law. Bill is the recipient of many honors for his legal and community service. In 2006, Bill received a Lifetime Achievement Award from The American Lawyer, and has also received an Eleanor Roosevelt Val-Kill Award, Brandeis University Distinguished Community Service Award, Distinguished Service Award (conferred by The New School) and the Lawyers Committee for Human Rights (now Human Rights First) Extraordinary Leader Award.
Bill is a graduate of Princeton University and Harvard Law School.
James W. Ziglar
Emeritus Board Member
James D. Zirin
Board of Advocates Member