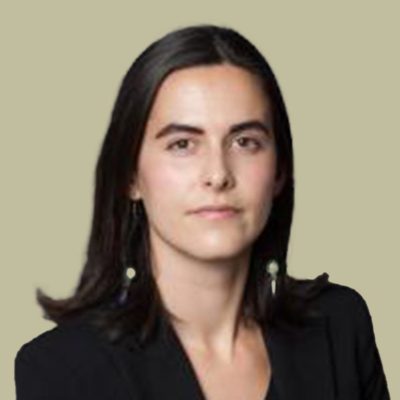 Robyn Barnard
Director, Refugee Advocacy
As Director of Refugee Advocacy, Robyn oversees Human Rights First's congressional and administrative advocacy to protect the rights of refugees and ensure the United States commits to refugee protection, including access to asylum protections and resettlement, at home and abroad.
Robyn previously served as an attorney on our Refugee Representation team, where she focused on pro bono representation of asylum seekers in immigration detention, expedited removal, and those subject to policies such as Remain in Mexico and Title 42. She supported pro bono attorneys' representation of asylum seekers at all levels of the immigration system. Robyn also worked as a staff attorney with the Center for Gender and Refugee Studies and was a C.V. Starr Fellow at Peking University School of Transnational Law. 
Robyn has appeared in numerous print, television, and online media outlets and has testified in federal court as an expert on the detention of asylum seekers. She is a graduate of the University of Melbourne Law School and is admitted to the bar in New York State. Robyn serves on the board of Aldea – the People's Justice Center.
Recent Articles: